PNEMA
Die Liebe zu Melodien von Manos Hatzidakis brachte uns im Sommer 2018 in einem Garten in München zusammen.
Wir spielen Lieder aus Griechenland von Tsitsanis, Chatzichristos u.a., traditionelle, alte und neue, und interpretieren diese neu.
The love of melodies by Manos Hatzidakis brought us together in the summer of 2018 in a garden in Munich.
We play songs from Greece by Tsitsanis, Chatzichristos and others, traditional, old and new, and reinterpret them.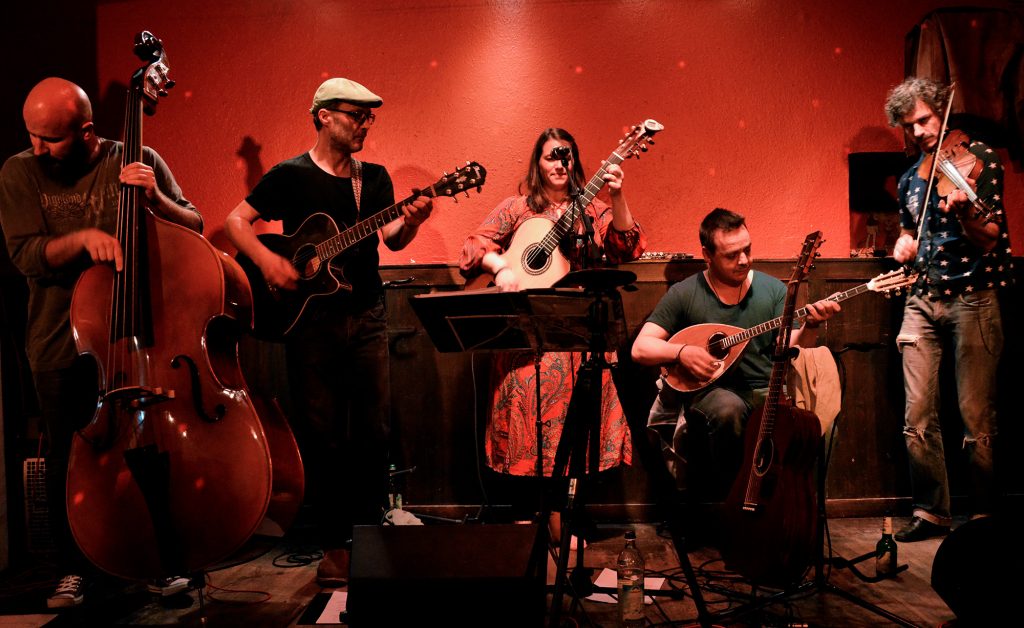 Sonie (Gesang, Gitarre, Querflöte)
Georgios Pisiotis (Gitarre, Bouzouki)
Sebastian Meyhöfer (Bratsche, Geige)
Georgios Koutsoukis (Kontrabass)
Istvan Galus (Gitarre, Geige)
Johny Chatzis (Gitarre, Gesang)
Axel Wagner (Percussion, Darbuka)

mehr unter/ more under:
pnema.de
facebook.com/pnemamusic
soundcloud.com/pnema
YOUTUBE